W dniu 10 czerwca 2021 roku odbyło się wydarzenie online (webinar) "Postcovidowa ewolucja czy rewolucja- społeczeństwo i nieruchomości" 
Wydarzenie zostało zorganizowane w formie debaty moderowanej przez Ignacego Morawskiego, dyrektora Spot Data i głównego ekonomistę z Pulsu Biznesu.
W debacie wzięli udział:  
Izabela Bartnicka – Head of Business Development, Digital University
Iwona Golonko – Prezeska Zarządu Maroney Group, Psycholożka  Biznesu i Terapeutka Relacji,
Bartosz Dobrowolski – współzałożyciel Proptech Foundation,
Paweł Kopeć – Head of Enterprise Solutions Center, Randstad
Dziękujemy serdecznie wszystkim osobom za udział w wydarzeniu.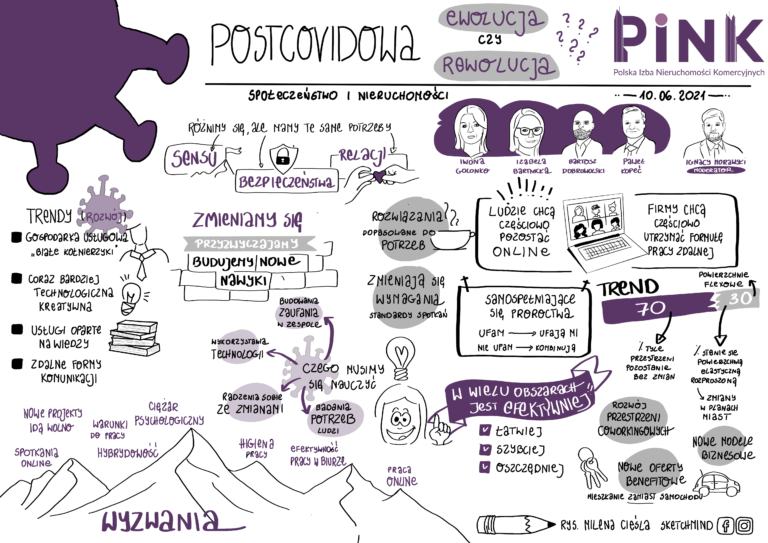 Nagranie z wydarzenia zostało przesłane do osób zarejestrowanych na wydarzenie.
Osoby zainteresowane dostępem do nagrania prosimy o kontakt na adres: kontakt@stowarzyszeniepink.org.pl